Robert H. Cummings "Bob" passed away peacefully on March 14, 2022, at Memorial Hospital in North Conway, N.H., after a long illness. He was 80 years old. The only child of Howard J. Cummings and Deborah (MacDougall) Cummings, Bob was born on May 17, 1941, in New Bedford, Mass.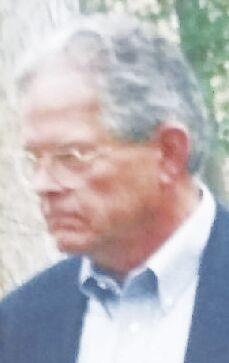 Bob grew up on the ocean in Falmouth, Mass. He lived and breathed the water and the boats as a child. Under the watchful eye of his grandfather, William G. MacDougall, he pestered the man until his adulthood, playing (and then, of course, carousing) around the family boatyard, MacDougalls' Cape Cod Marine Service.
Bob graduated from Lawrence High School in Falmouth, Mass., the Class of 1959. In 1962, he married Christine Blake.
It was all hands on deck for the MacDougall clan to work for the boatyard. No job was too small, and the family's dedication contributed to the success of MacDougalls' today. Bob found his niche in purchasing and worked with the family until 1973. He returned, years later, under their new ownership in 1985 through the early 1990s.
In the late 1960s, he took his family for "honest, just a short weekend trip" to North Lovell, Maine. They stayed in an old schoolhouse with a woodstove, no power, no running water and the luxury of an outhouse. Bob found the snowmobiling bug that weekend. The family made the trip every weekend and then some for five years. He very fondly remembered his friends Harlan and Eileen Rowe, John and Ruth Fox, Dave and Joyce Fox, Dave and Sandra Merrill and Bruce and Pat Thurston.
Bob moved his family to North Lovell, where he and Dave Fox opened Four Seasons Services on Route 5, providing survey, engineering and property management services.
Bob served on the Lovell Fire Department and the Lovell Planning Board. Dave retained Four Seasons Services after Bob was asked to join Severance Lodge Club as its manager.
Bob had special memories of Severance Lodge Club, Harold & Lucille Severance and was fortunate to read "Woodsmoke: The Story of Severance Lodge," by Carol Severance Taylor this winter.
In 1982, Bob became the president and general manager of Oxford Marking Products, Inc. in Oxford, Maine, a manufacturing plant of rubber stamps, daters, and all forms of marking devices with a distribution worldwide. He was very proud of building the business from the ground up to 24/7 factory operation employing close to 100 people in the 85,000 square feet of warehousing.
Winding down his busy career, Bob found the RV life. Not quite like the boats, but everything Bob tried, he threw his heart and soul into. He loved everything antique, especially toys. He traveled the East Coast to toy shows as much as he could. His love of woodworking produced wonderful displays of cabinets and furniture. And his heart was always at the Fryeburg Fair, staying the entire week each year on the grounds.
He was The Great Organizer, with always "a list." If you were lucky enough to be a recipient of one of these lists, you might as well admit failure of completion right up front. You didn't have a chance to keep up with him.
Bob and Chris divorced in 2002 but had spent many memorable years of family, friends and careers.
Bob continued his love of RVs, toys and travel, and worked in sales at Endless Summer in Frederick, Md., for several years.
In his retirement, he continued his woodworking skills and, of course, had a dozen sets of every tool known to man. In 2017, his declining health brought him back to family in Fryeburg, Maine, where his daughter and son-in-law were able to care for him.
We know he would want to extend his heartfelt thanks to all his caregivers, especially Bridget and Liz, and to all of the doctors and nurses at Memorial Hospital during his final days.
Bob is survived by his daughter, Lynne (Cummings) Barry and son-in-law, John Barry, Jr., as well as many cousins. He will also be sadly missed by his lifelong dear friend, Lin Lamphier of Laytonsville, Md.
Per Bob's wishes, there will be no services. He expressed to his daughter he was looking forward to going home. His ashes will be scattered in North Lovell, Maine.
Wood Funeral Home in Fryeburg is in charge of all arrangements, and please go to woodfuneralhome.org to leave a message for family.
Please consider making a donation in Bob's name to the Lovell Volunteer Fire Department, P.O. Box 37, Center Lovell, ME 04016.