The Editorial Board: Grand Island projects will ease the housing shortage, while avoiding the costs of sprawl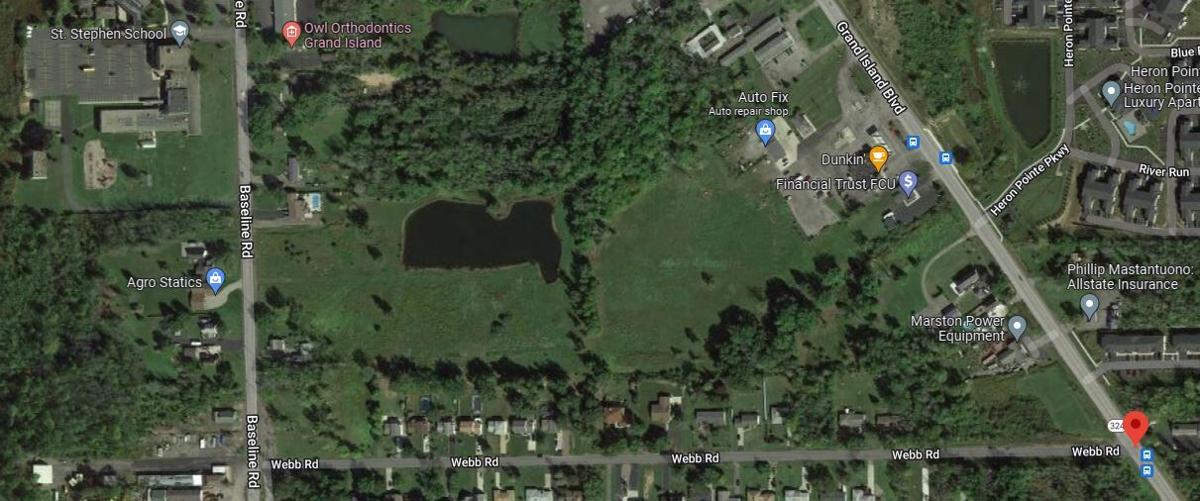 News Editorial Board
There are many factors contributing to the high cost of housing in 2022, but ultimately the issue comes down to the gap between supply and demand. There are not enough homes for sale to supply the people who want to buy them.
Buffalo Niagara historically avoided many of the housing bubbles that emerged in some major markets like Boston or Los Angeles but rising real estate prices are now a fact of life here, affecting both renters and buyers. Buffalo has been successful in attracting millennials but for them to put down roots and stay, buying a house has to be within reach.
Increasing our housing stock must be part of the solution. Two large development projects proposed for Grand Island – called the Rivertown Center and Southpointe – exemplify the types of ventures our region will need, adding housing within the broad metropolitan area rather than contributing to sprawl on the far outskirts.
Local homebuilders put up nearly 1,000 homes last year in Erie and Niagara counties, as measured by the number of building permits issued by local municipal officials.
A story in The News last week showed that Grand Island ranks sixth in the regional rankings of new home construction permits. The town's expanses of undeveloped and affordable land make it attractive to developers. However, island residents have been a formidable force in blocking large projects like Southpointe, which was proposed more than 25 years ago.
At a Town Board meeting about the project in 2019, island resident Wendy Peters told the board, "People on Grand Island do not want any more development. We want our small town."
The Southpointe project would add nearly 300 new single-family houses and townhomes to Grand Island. Rivertown Center would include 27 new patio and townhomes, along with 292 apartments.
The conflict between those wanting to keep the status quo and the opportunity to bring new housing online has been playing out across the country. The stereotype depicts baby boomers with NIMBY syndrome (not in my backyard) facing off against millennials who – priced out of the market – turn into YIMBY activists (yes in my backyard), perhaps secretly funded by developers.
There is some truth in those characterizations, but individuals are not cartoon characters. People who want to preserve the way of life in their hometown should be respected. Younger people who want to become homeowners should not have to settle for waiting for an older generation to die off.
It would be one of the biggest projects on the island, with an estimated cost of $80 million to $100 million. And it would be an enormous change for a town that is not used to change – and whose residents often don't want it.
It's a matter of balance. While Town Board members are duty-bound to consider residents' concerns, the housing shortage here is an indisputable fact with far-reaching effects. For example, older residents who want their children or grandchildren to make Grand Island their long-term home may want to avoid pulling up the metaphorical drawbridge. The two projects also include senior housing to meet a growing need for older homeowners ready to downsize.
In many parts of the country, baby boomers have advocated for exclusionary zoning that limits housing density. That leads to fewer units and higher prices. On Grand Island, however, both Southpointe and Rivertown Center would be allowed under current zoning, though the developers of Rivertown are seeking to have the site rezoned to give them more flexibility in laying out the project.
The rise in housing prices across the country has many causes, including rising land values, increased labor costs, supply chain problems that have made construction materials more expensive, and the other factors that have triggered inflation in the United States.
Despite wages that have risen in the aftermath of the pandemic, a single-family house is still out of reach for millions of working Americans.
Some analysts say the national spike in housing costs is a bubble that could burst in the next year or two. Jenny Schuetz, a housing researcher at the Brookings Institution, disagrees.
"It's not a bubble, it really is about the fundamentals," Schuetz told The New York Times in January. "It really is about supply and demand."
The Federal Reserve's decision this past week to raise interest rates will make it more costly to borrow money, as banks pass on the increase to consumers taking out mortgages.
Paul Skeens, a mortgage lender in Waldorf, Md., told the Washington Post last week that higher mortgage rates could benefit some home buyers if there's a dampening effect on the bidding wars for homes that have squeezed out buyers.
"Things are so overheated right now – we're seeing 15, 20 offers on a single house – that the Fed has got to throw some water on the fire," he said.
Building alone will not solve the housing crunch that is sidelining many buyers, but it's a big piece of the puzzle.
• • •
What's your opinion? Send it to us at [email protected]. Letters should be a maximum of 300 words and must convey an opinion. The column does not print poetry, announcements of community events or thank you letters. A writer or household may appear only once every 30 days. All letters are subject to fact-checking and editing.
Get opinion pieces, letters and editorials sent directly to your inbox weekly!