It's time for the start of another week in the world of Rutgers football. There is a lot going on as the Scarlet Knights have just four practices remaining before the annual Scarlet-White spring game. This is year No.3 for head coach Greg Schiano but it is the first with a true spring practice format. His first two seasons were marred by the coronavirus pandemic as the timetable was thrown all out of sorts. 
Recruiting keeps up at a torrid pace with visitors coming onto campus with regularity. Rutgers has four commits in the class of 2023 and the staff is picking up the pace with some high-priority targets. With so much going on, The Monday Morning Kickoff focuses solely on Rutgers football this week and here is the latest from the gridiron.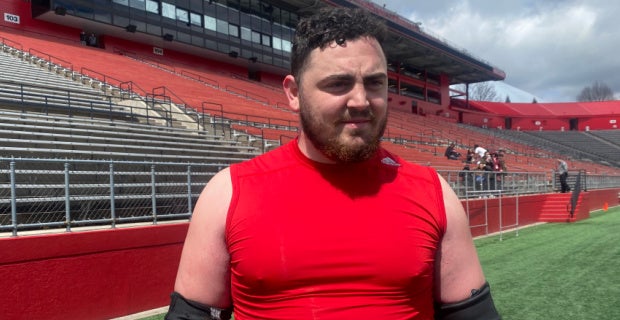 Spring practice continues in full swing as the team took part in the second of three intrasquad scrimmages on Saturday. That leaves one more during the spring game as Rutgers has just five more sessions left in spring football. Following Saturday's scrimmage, transfer offensive lineman J.D. DiRenzo talked about the latest Rutgers vs Rutgers battle.
"I think things are really starting to flow now. We are starting to play a lot faster because we are thinking faster and we have a better understanding of the offense as a whole. Coach [Sean] Gleeson has done a great job of getting us all to understand our assignment, our job and getting our eyes on the right spot every single play. I think that is why these past few practices, things have really been looking a lot more fluent."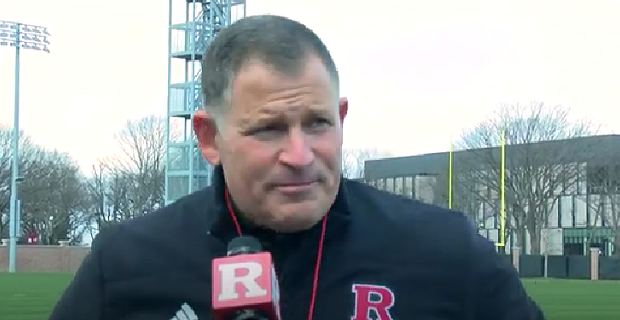 The day's events unfolded with some closing remarks from head coach Greg Schiano as he commented on the team's latest scrimmage. 
"Really good energy. I thought the guys came out focused. There was every reason not to be. We have a very eventful weekend after the scrimmage. We had the coaches clinic. Some of the guys were in and out. Then it starts downpouring, then a little hail. We had some wind. The guys didn't break their focus. We came out and scrimmaged for a good amount of time. I thought they did a really good job. So I am very pleased, not so much with the execution because we were hot and cold there. That's expected. Really pleased with the energy and enthusiasm and the effort."
Rutgers will return to practice on Tuesday and that will be followed by Thursday and Saturday sessions this week.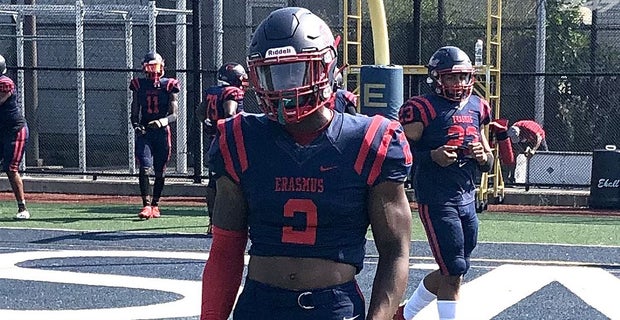 Rutgers received some unfortunate news last week as four-star freshman linebacker Moses Walker tore his ACL and will likely miss the season, according to Schiano. Walker was the highest-ranked recruit in the class of 2022 out of Erasmus Hall in Brooklyn. 
"I think he's a tremendous football player and an even better person," Schiano said on national signing day in December. "Great family, great program. Coach [Danny] Landberg does an unbelievable job over there at Erasmus Hall (Brooklyn, N.Y.). Moses is a tremendous athlete. He runs, he's big, he can hit, he's very athletic. He's literally everything you look for in a linebacker recruit."
Walker's loss comes at a position where Rutgers is in need of depth. Fellow four-star freshman Anthony Johnson is also an early enrollee and could wind up contributing this season.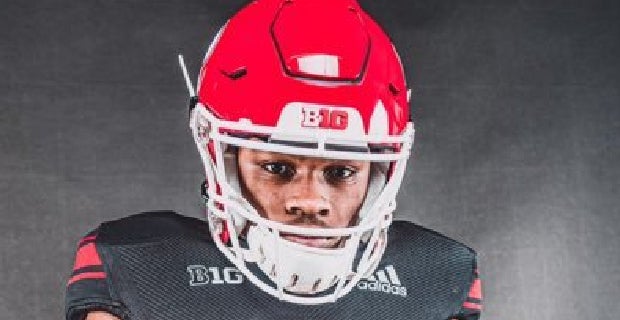 Rutgers lessened its roster by one last week when it was announced that wide receiver Tahjay Moore was dismissed from the team following an arrest for simple assault. Moore played in one game in the past two seasons and bounced between tight end and wide receiver before the end of his Rutgers career came last week. He had been working at wide receiver during the spring and was of head coach Greg Schiano's first recruiting class since his return.
Moore attended New Brunswick High School and was a lightly-recruited three-star who came in with the potential to play offense or defense. He played special teams against Illinois during the 2020 season and did not make a game appearance last year.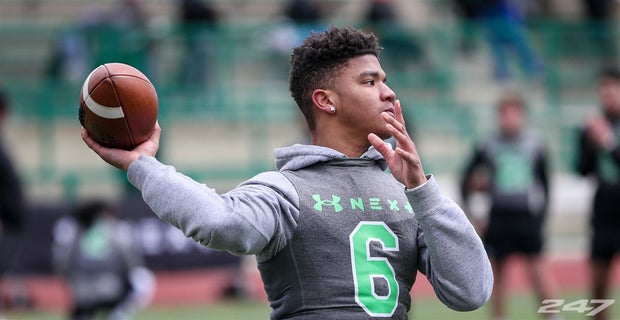 Recruiting continues to stay busy as the Rutgers coaching staff is bringing in recruits to campus throughout each week. This past week was no different as a host of recruits made their way to Piscataway. Some of those visitors left with offers and that included four-star quarterback Michael Van Buren of St. Frances Academy in Baltimore, Md. Van Buren came to Rutgers on Saturday and left with an offer.
"Before I left the campus, I had a meeting with coach [Greg] Schiano and he was pretty much telling me how he was very impressed with my film and he thinks I fit the FTC(Family Trust Chop)  description," said Van Buren, who is the No.139th-ranked prospect in the class of 2024. "Then, he offered me."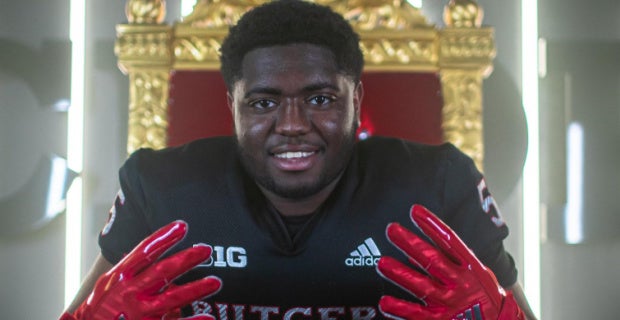 Rutgers also offered a local prospect over the weekend as Hudson Catholic (Jersey City, N.J.) Ted Gregoire claimed his third tender. The 6-foot-6 junior held prior offers from UMass and Army.
"I have talked to Rutgers since my junior season end," Gregoire told Scarlet Nation. "It has got consistent for like a week or two now. …Their message to me is basically trying to build a strong relationship with me. I'm going back up there soon and Rutgers is a great place and environment."
Gregoire was part of a Saturday visitor contingent that included a host of prospects. Rutgers is no stranger to recruiting Hudson Catholic as it brought in offensive lineman Taj White as part of the class of 2022. White will make his Rutgers arrival this summer.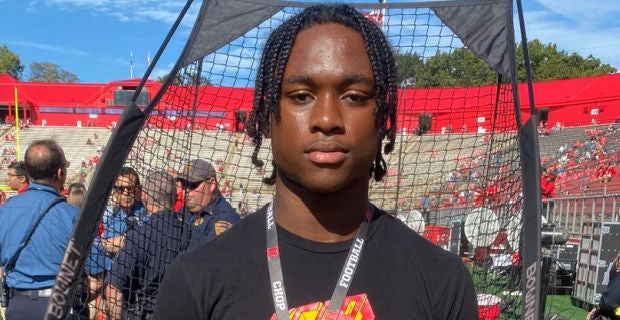 The procession of visitors will continue and this Thursday, Rutgers will welcome one of the top prospects in the state back to Piscataway. Class of 2024 four-star cornerback Jaylen McClain told Scarlet Nation that he will be on campus April 14th for an unofficial visit.
"I want to meet the new corners coach [Mark Orphey] and I want to see how the coaches coach, the relationship with their players, how they coach, what system they run and things like that," McClain said.
McClain is now the No.154th-ranked prospect in 247Sports' class of 2024 and the No.2 prospect in the state of New Jersey. McClain continues to field offers as his latest one came in from Michigan State over the weekend. 
Following Saturday's scrimmage, Schiano discussed the state of his team, the tragic death of Dwayne Haskins and more. Here is a look at what Schiano had to say.
Sign up now for an annual VIP membership to Scarlet Nation and get almost one-third off the price. Instead of $9.95 per month, you will be billed $6.27 a month for one year. CLICK HERE to get Premium access and get Rutgers football and basketball scoops, coverage and updates every day of the year. This is your opportunity to be in the huddle as we bring you an inside look at how Greg Schiano is rebuilding the program and restoring scarlet pride across the state. Scarlet Nation subscribers receive exclusive access to all of our content, as well as our members-only forum. The Round Table VIP forum is where you can interact with our staff, ask questions, and glean insight from other hard-core fans. 
A Premium membership to Scarlet Nation also includes the following:
– Access to our VIP message board posts and premium articles. Get the latest breaking news and inside information on Rutgers football and recruiting that you can't find anywhere else on the internet.
– The best Rutgers recruiting coverage you will find anywhere. Whether it's Scarlet Knight football, basketball, or recruiting, Scarlet Nation covers recruiting like nowhere else. We always have the latest on Rutgers' future stars, potential verbal commitments, priority visitors, top targets, and more.
 Sign up here for your premium membership at a discounted price
Daily features: The Monday Morning Kickoff, Tuesday Scoop, No Work Wednesday, Ask the Staff, Fat Cat Friday
– In-depth game and practice coverage of Rutgers football, basketball and recruiting. We are at every football practice, bringing you all the latest news straight from the sidelines.
– Interact with our Rutgers experts. Editor and senior writer Bobby Deren, national recruiting analyst Brian Dohn, recruiting guru Shawn Brown and publisher John Otterstedt.
– An ad-free experience on our message boards.- All-Access VIP to read every article on every site on the network. Read up on your favorite rival teams as well as the Scarlet Knights.
– VIP Crystal Ball predictions. Get the inside scoop on where every top prospect could be attending school before he makes his verbal commitment.